WHAT IS FIRST
®
FIRST® is the world's leading youth-serving nonprofit advancing Science, Technology, Engineering, and Mathematics (STEM). For more than 30 years, FIRST® has evolved into a global movement by engaging millions of people with a proven game-changer for preparing kids to solve the world's greatest problems. FIRST® programs inspire innovation and leadership through engaging, hands-on robotics challenge developed to ignite curiosity and passion in students.
FIRST
®

LEGO

®

LEAGUE 2019

MALAYSIA IN NUMBERS

vision
To transform our culture by creating a world
where science and technology are celebrated and
where young people dream of becoming science
and technology leaders.
mission
To inspire young people to be science and technology leaders
by engaging them in exciting mentor-based programs that build
science, engineering, and technology skills, inspire innovation
and foster well-rounded life skills, including self-confidence,
communication and leadership.

ABOUT THE ORGANISER, SASBADI
As the organiser of FIRST ® LEGO ® League in Malaysia, Sasbadi believes that education is more than an academic performance but also a journey of nurturing skills. For a holistic learning experience, it is essential that the young generations of today develop 21st century skills to be prepared for a rapidly changing future. This includes life skills such as problem solving, critical thinking, creativity, good communication and working in teams.

With that, Sasbadi Learning Solutions was set-up as early as 2005 as a wholly-owned subsidiary of Sasbadi Group to promote hands-on learning through educational tools and learning platforms. As such, Sasbadi has been championing Science, Technology, Engineering and Mathematics (STEM) education and working closely with key partners such as the Ministry of Education (MOE) Malaysia and LEGO ® Education through robotics. Sasbadi also organizes the annual National Robotics Competition (NRC) and National Robotics Open Competition (NROC).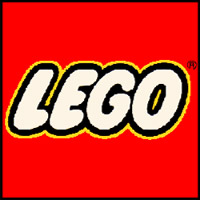 About the LEGO
®

Group

The LEGO ® Group, a privately-held, family-owned company based in Billund, Denmark, is one of the world's
leading manufacturers of high quality, creatively educational play materials for children. The company is
committed to the development of children's creative and imaginative abilities, and its employees are guided
by the motto adopted in the 1930s by founder Ole Kirk Christiansen: "Only the best is good enough."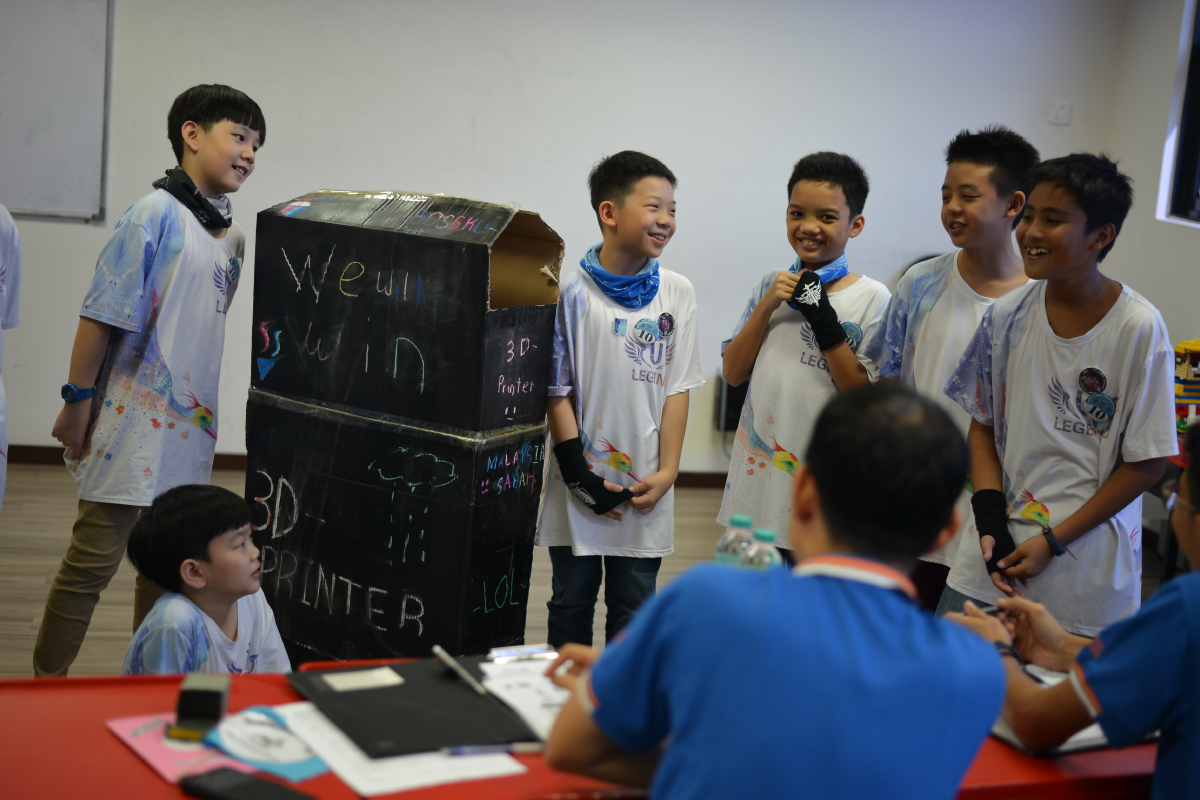 FIRST
®

CORE VALUES

The FIRST ® Core Values are the cornerstone of the program. They are among the fundamental elements that distinguish FIRST ® LEGO ® League from other programs of its kind. By embracing the Core Values, participants learn that friendly competition and mutual gain are not separate goals, and that helping one another is the foundation of teamwork. The FIRST ® philosophies of Gracious Professionalism ® and Coopertition ® are expressed through these Core Values:
Discovery – We explore new skills and ideas
Innovation – We use creativity and persistence to solve problems
Impact – We apply what we learn to improve our world
Inclusion – We respect each other and embrace our differences
Teamwork – We are stronger when we work together
Fun – We enjoy and celebrate what we did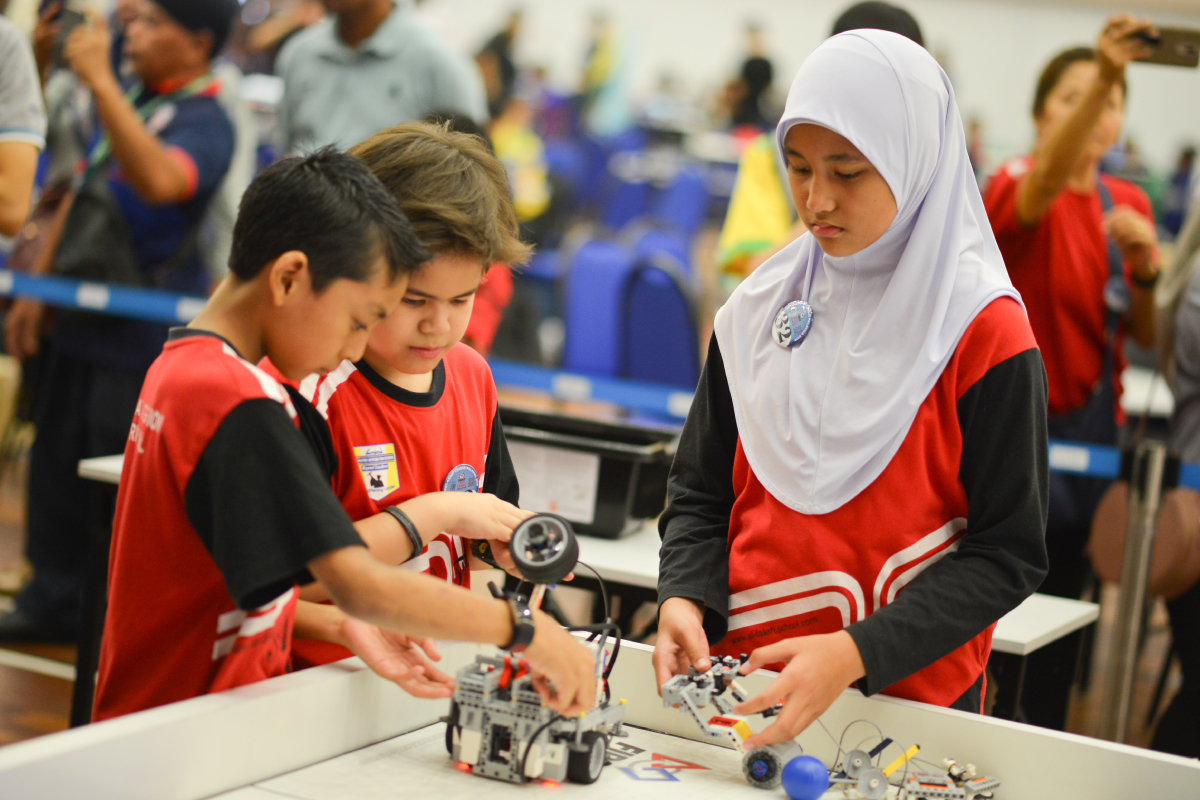 HOW IT WORKS
FIRST ® LEGO ® League ( FLL) created through a partnership between
FIRST ® ( For Inspiration and Recognition of Science and Technology ) and The LEGO Group, inspires future scientists and engineers.
FIRST ® LEGO ® League ( FLL) puts children in charge. Teams mix curiosity and imagination with LEGO ® bricks, sensors, motors, and gears to invent unique, autonomous robots capable of completing various missions.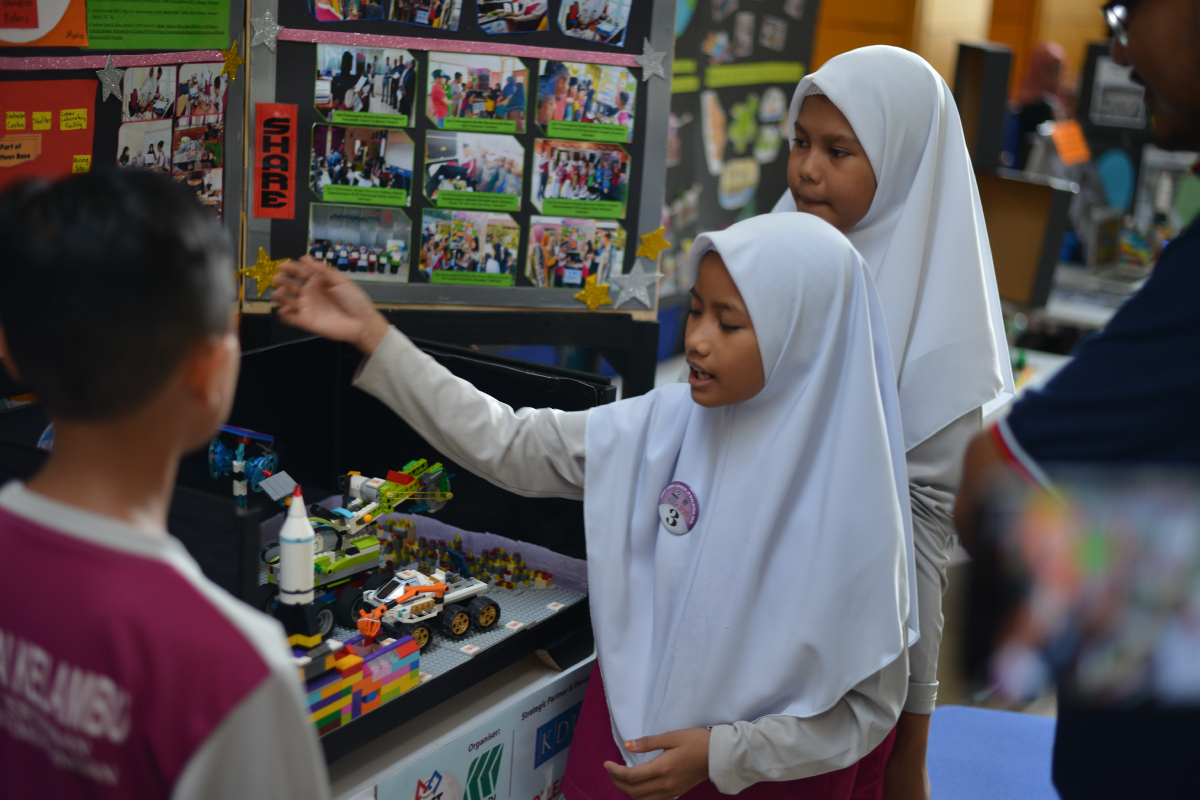 FLL Children
Learn teamwork skills
Build self-confidence, knowledge, and life skills
Research challenges facing today's scientists
Design, build, and program autonomous robots
Use LEGO ® MINDSTORMS ® technologies
Engage with their community
Compete in tournaments and present their solutions
to a panel of judges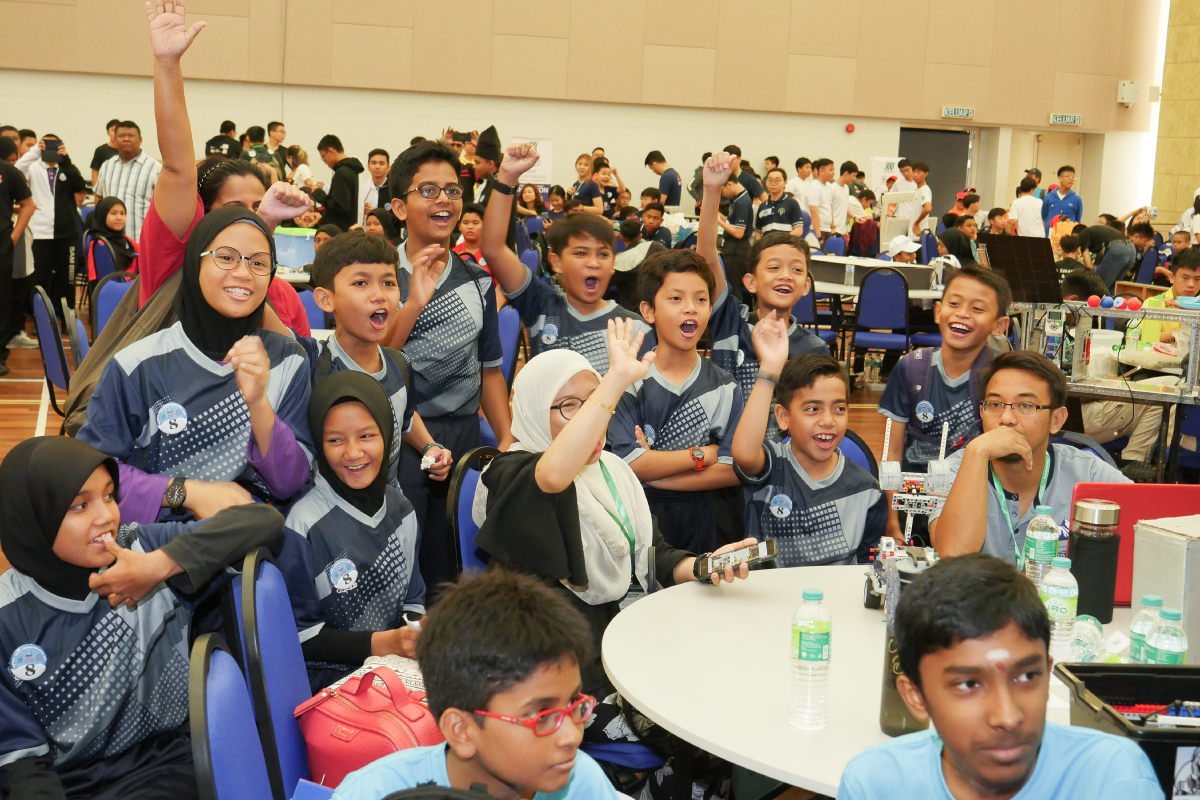 How FLL Works
Teams of up to 10 children, ages 9-16
Adult coaches and mentors
Schools, home schools, churches, civic groups,neighborhood groups
Parents, teachers, community volunteers
Corporate sponsors
New real-world game challenge each year
Sports-like tournaments with judges and awards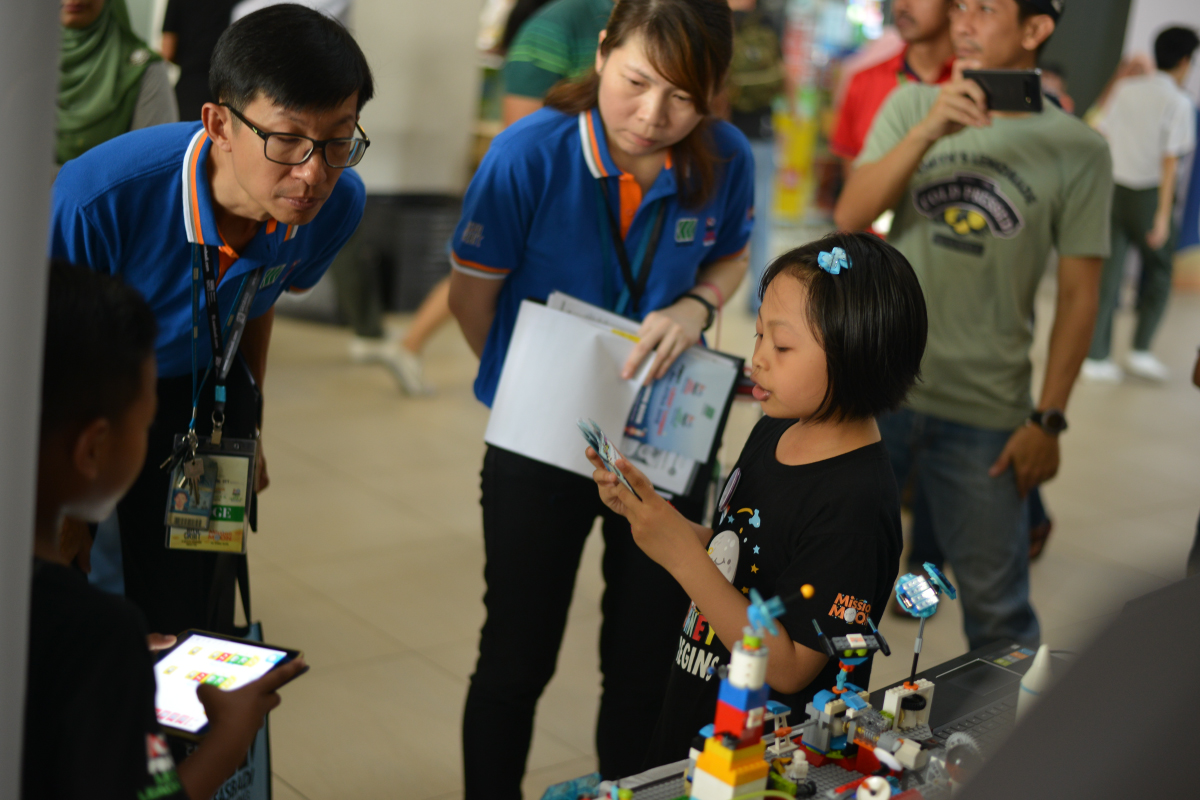 What FLL Offers
Culture of sharing, learning, and fun
Application of science and maths concepts
Hands-on problem solving
Programming experience
A new real-world themed challenge each year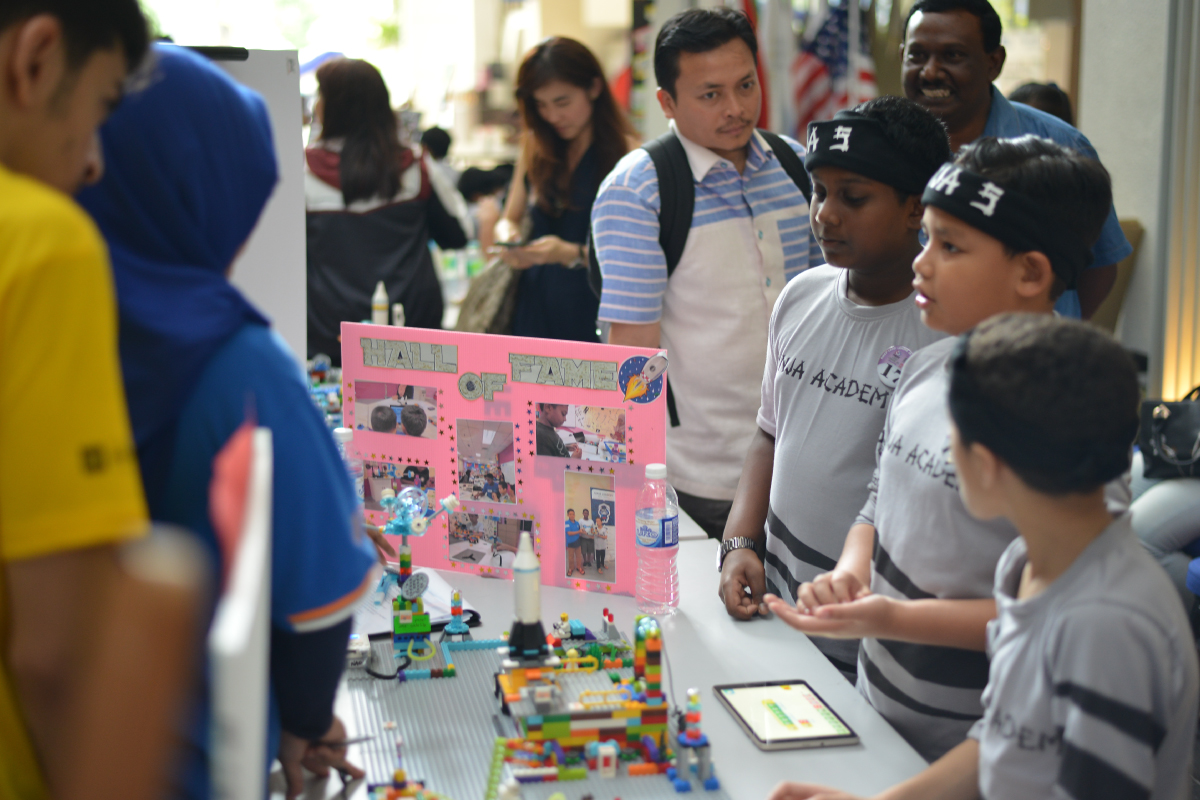 FLL Teams
Investigate, strategize, design, build, program, and test their robotic inventions
Search the web, talk to scientists, visit the library, and develop compelling research presentations which relate to a problem or opportunity facing the world today
Develop employment and life skills including critical thinking, time management, collaboration and communication while becoming more self-confident
Compete with peers in high energy sport-like tournaments