About The 2018 FLL National Partner
Established in 1985, Sasbadi is a publisher and also the exclusive partner of LEGO Education for the territory of Malaysia and Brunei Darussalam. Sasbadi is committed to promote experiential and innovative learning through programs that engage children in hands-on learning activities. Sasbadi is the organizer and National Partner for the FIRST LEGO League (FLL) Malaysia and the World Robot Olympiad (WRO).
Chairman
Mr. Law King Hui
Group Managing Director of Sasbadi Holdings Berhad
National Partner of FLL Malaysia
Event Director
Mr. Kevin Wan
Sasbadi Learning Solutions Sdn. Bhd.
Event Manager
Mr. Noor Faiz bin Zulkiflee
Sasbadi Learning Solutions Sdn. Bhd.
Technical Managers
Mr. Kendrick Lee Kean Seng
Mr. Adrian Chai Kean Weng
Sasbadi Learning Solutions Sdn. Bhd.
Facility Managers
Mr. Syed Muhammad Ismail bin Syed Ramli
Sasbadi Learning Solutions Sdn. Bhd.
Competition Fields Coordinator
Mr. Fiqry bin Ehsanudin
Mr. Muhammad Halifi bin Muhamad
Sasbadi Learning Solutions Sdn. Bhd.
Teams & Materials Coordinator
Mr. Ahmad Syahir bin Zulkifli
Mr. Amir Azinuddin bin Saidi
Mr. Larry Song Peng Jun
VIP & Media Coordinators
Mr. Jon Hong
Mr. Matthew
Volunteers Coordinators
Mr. Izzatunnazmi Syazwan bin Abd Aziz
Sasbadi Learning Solutions Sdn. Bhd.
Getting Started
Team registration can be done by filling up the registration form
requested, and send back to Sasbadi before 31 January 2018
The annual Challenge is revealed in early September
Who can form a team
?
A school classroom, after-school program, extracurricular group,
learning centre, home school, neighborhood group, club or civic organization
Up to 10 children, ages 9-16, and at least one adult coach
Venue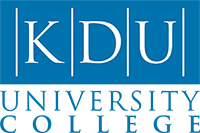 KDU University College,
Utropolis Glenmarie, Shah Alam, Selangor.
Rules
On your mark, get set, flow! Drink in the 2017/2018 HYDRO DYNAMICSSM season and learn all about water – how we find, transport, use, or dispose of it.
Have you ever wondered how you get the water you use in your daily life? Whether it's to brush your teeth, quench your thirst, cook your food, or even take a swim – all of us need water! Does it come from the ground, a river or a lake? How do you make sure it's safe to drink, and what happens when it goes down a drain?
In the 2017/2018 FIRST® LEGO® League Challenge, students age 9 to 16 will make a splash with HYDRO DYNAMICS. What might become possible when we understand what happens to our water?