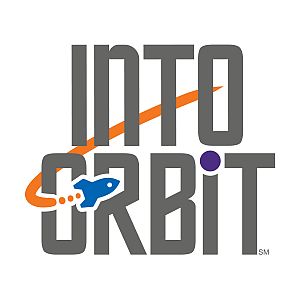 About The 2018 FLL National Partner
Established in 1985, Sasbadi is a publisher and also the exclusive partner of LEGO Education for the territory of Malaysia and Brunei Darussalam. Sasbadi is committed to promote experiential and innovative learning through programs that engage children in hands-on learning activities. Sasbadi is the organizer and National Partner for the FIRST LEGO League (FLL) Malaysia and the World Robot Olympiad (WRO).
Chairman
Mr. Law King Hui
Group Managing Director of Sasbadi Holdings Berhad
National Partner of FIRST
Event Director
Mr. Kevin Wan
Sasbadi Learning Solutions Sdn. Bhd.
Event Manager
Mr. Noor Faiz bin Zulkiflee
Sasbadi Learning Solutions Sdn. Bhd.
Technical Manager
Mr. Kendrick Lee Kean Seng
Sasbadi Learning Solutions Sdn. Bhd.
Facility Managers
Ms. Brenda Lee Ye Yee
Dr. Sivajothi a/l Paramasivam
Mr. Kow Deck Chorng
KDU University College
Facility Coordinator
Mr. Syed Muhammad Ismail bin Syed Ramli
Sasbadi Learning Solutions Sdn. Bhd.
Competition Fields Coordinators
Mr. Fiqry bin Ehsanudin
Mr. Muhammad Halifi bin Muhamad
Sasbadi Learning Solutions Sdn. Bhd.
Teams & Materials Coordinators
Mr. Ahmad Syahir bin Zulkifli
Mr. Amir Azinuddin bin Saidi
Mr. Larry Song Peng Jun
Mr. Shahrul Izwan bin Shukor
Sasbadi Learning Solutions Sdn. Bhd.
VIP & Media Coordinators
Ms. Law Yi Chian
Mr. Jon Hong
Sasbadi Holdings Berhad
Volunteers Coordinator
Mr. Izzatunnazmi Syazwan bin Abd Aziz
Sasbadi Learning Solutions Sdn. Bhd.
Getting Started
Team registration can be done by filling up the registration form
requested, and send back to Sasbadi before 31 January 2019
The annual Challenge is revealed in early September
Who can form a team
?
A school classroom, after-school program, extracurricular group,
learning centre, home school, neighborhood group, club or civic organization
Consist of 6 to 10 children, ages 9-16, and at least one adult coach
Venue



KDU University College,
Utropolis Glenmarie, Shah Alam, Selangor.
Rules
Join our mission into the 30th season of FIRST®! Prepare for blast off, break out of your earthly constraints and go INTO ORBITSM. The 2018/2019 FIRST® LEGO® League season will transport your team into space, where you'll explore, challenge, and innovate in the vast expanse of space.
FIRST LEGO League challenges kids to think like scientists and engineers. During the INTO ORBIT season, teams will choose and solve a real-world problem in the Project. They will also build, test, and program an autonomous robot using LEGO® MINDSTORMS® technology to solve a set of missions in the Robot Game. Throughout their experience, teams will operate under the FIRST signature set of Core Values, celebrating discovery, teamwork, and Gracious Professionalism® .